Celebrating Asian American Pacific Islander Heritage Month
May is Asian American and Pacific Islander (AAPI) Month when we celebrate the rich cultural heritage, history, and contributions of the AAPI community in the United States. It's also a time to recognize members of the AAPI community in Accountability. We are shining the spotlight on Maria Heredia. 
Please tell us a little bit about yourself.
I am currently a learning and development coordinator for Accountability. I was born in the Philippines and immigrated to the U.S. in 1989 when I was 11. In 1985, my Mom came to the U.S. looking for better opportunities. As soon as she could afford it, she sent the rest of the family to come and join her. I can still remember experiencing the different seasons. Coming from a tropical island, the concept of seasons changing was new to me. My Mom and I enjoyed summer trips to the Jersey shore, long walks in Verona Park, fall activities like pumpkin and apple picking, and playing in the snow. Those first experiences left a lasting impression on me, and I can't see myself living elsewhere.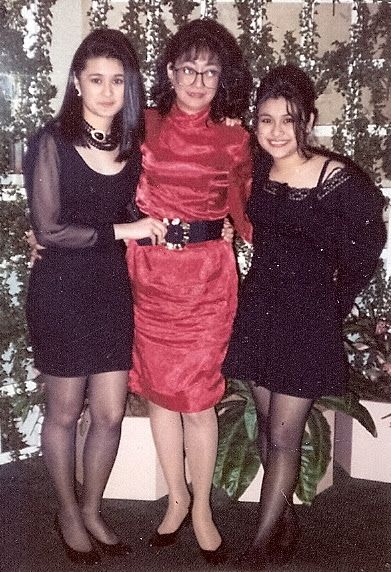 Can you tell us what Asian American and Pacific Islander Heritage Month means to you?
AAPI Heritage Month is a great reminder to celebrate our beautiful differences as humans. It celebrates accomplishments and also highlights the need for the AAPI community to collaborate more with each other. Everyone is unique, and it's important to embrace those differences and have the opportunity to share our stories. It's also a time to remind people that we come from different backgrounds, cultures, and experiences. Still, ultimately, we all want the same things – happiness, success, love, safety, and security.
What is your favorite cultural tradition?
Filipinos are big on food. Social gatherings, eating, and feeding people are just ways of life for us. Spending time with each other and sharing stories enables us to teach one another, especially the newer generation, the pride, experiences, and expectations of being Filipino. Eating together is a way of showing each other love and respect. I'm especially fond of the Filipino dishes that my Mom used to make for us. The flavors are just so unique, and they all bring back wonderful childhood memories.
What do you hope to see for the Asian American Pacific Islander community in the future?
Seeing that the AAPI community is now being represented well in different industries is exciting. I would like to see this amplified more in the future. I look forward to more collaboration within the AAPI community. We should use our collective skills and talents to support each other. I also hope that more AAPI organizations will be created and supported to have a stronger voice, access to resources, and visibility in mainstream media. Finally, I'd like to see the AAPI community gain more significant influence in policymaking to ensure our diverse community's unique needs are addressed.
What is one activity or dish that everyone should try?
My favorite dish and something that everyone should try is chicken Arroz Caldo. Arroz caldo is a Filipino rice and chicken porridge with ginger, toasted garlic, scallions, and black pepper. It is served with calamari or fish sauce (patis) as condiments and a hard-boiled egg. It is warm and comforting and reminds me of my childhood. It is like a warm hug from my Mom. Everyone should try it!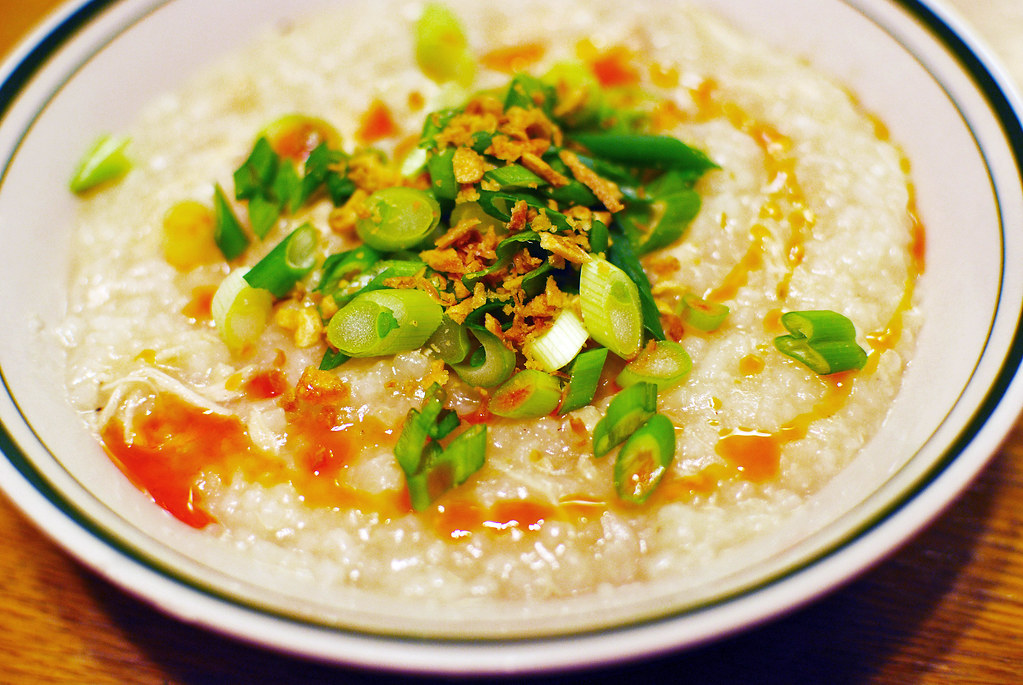 Do you have a role model in your life? If so, who are they, and how have they helped you in your journey?
I would have picked my Mom. She was strong-willed and worked so hard to make ends meet. She wanted to give her family opportunities for a better life, and she never stopped until we did. She is always with me, guiding me to do and be better. Her strength, resilience, and courage have inspired me in my journey. She taught me the importance of taking action and never giving up on your dreams. I am so thankful for all that she has done for us.
More about Maria
Connect with Maria on Linkedin
Keep up with us. Subscribe now: