From Certified Accountability ERP Specialist to Customer Experience Lead
At Accountability, our primary mission is to support the financial transformation of the most innovative agencies, while continuously looking for ways to empower and advance women's leadership in the industry. Earlier this year, we launched a certification program exclusively for women looking to return to the marketing and advertising industry. Each candidate goes through each phase of the agency's financial workflow while learning the Accountability platform and the company's implementation process. Upon completion of the program, a candidate becomes part of Accountability's certified network of implementation and support specialists. Unlike big-box ERPs, Accountability certified specialists are an extension of the Accountability team, ensuring a consistent customer experience.
We caught up with Jennifer Ventrudo, Director of Customer Experience, to learn more about her journey and how Accountability's ERP Certification program has helped her confidently re-enter the industry after taking some time off to focus on her family.
Tell us a little about yourself.
I am a mother of two wonderful boys, Vincent, and Luke. Being a mom is one of the best jobs I have ever had and seeing them grow into beautiful human beings gives me such joy. I started in finance as an accountant and got my CPA. Even when I took the time to raise my children, I was very hands-on with my husband's business, handling all the finances.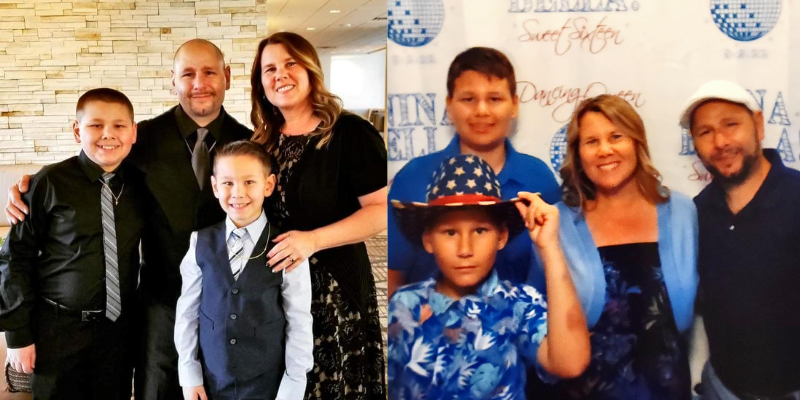 What made you decide to return to work?
After taking some time off, I realized I missed working in the industry. I loved helping streamline an agency's financial operations through creative problem-solving and a best-in-class platform. I'm an accountant by trade but have spent over a decade implementing and supporting financial systems for holding companies, including a stint at Mediaocean, Grey, and Harris. However, I knew it would be challenging to re-enter the workforce after being out for so long. That's when I heard about Accountability's ERP certification program.
Please tell us a little bit about the certification process.
The certification process covered everything from financial accounting to project management. It was also very flexible, which was important for me since I still cared for my family while completing the program. The program allowed me to brush up on my skills and knowledge to hit the ground running when I returned to work.
How has the program helped you?
It has allowed me to hit the ground running and contribute from day one. Additionally, it has given me confidence in my abilities and made me feel like a valuable team member. In addition to having access to the Accountability platform to apply what I'm learning, I also had the opportunity to work on an actual client implementation while I was completing the certification. This hands-on approach was crucial. I'm now running a global implementation and having a great time!

Tell us more about the program
Accountability's ERP Certification Program was designed to provide our agencies access to our company's network of ERP specialists. The difference between us and our competition is that the specialists are hired by Accountability as freelancers or full-time employees. The program launched during International Women's Day was focused on recruiting women who want to transition back into the workforce, so it was a safe space to learn with others who are in the same position.
To learn more about Accountability's Certification Program, send us an email at info@counta.com and follow us on LinkedIn for an update on the next class.
Keep up with us. Subscribe now: